All your premium graphic design creations made easy
The all-in-one subscription-based solution to speed up your creative projects, reduce your costs and work with a dedicated team of top graphic designers
From €690/month. 30-day money-back guarantee.
We are proud to have completed over 5,000 projects for more than 200 clients, including :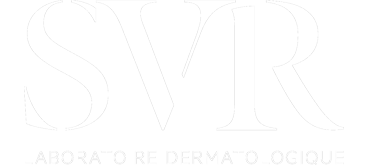 A dedicated team with expertise in your sector for rapid onboarding of your brand.
Fast delivery, on average within 1 to 3 working days.
… and make your life easier
No more need to spend weeks building up your branding skills.
No more obscure requests for quotes and rates.
No more searching for a graphic designer in a hurry because your existing designers aren't available.
No more going back and forth on your projects because you haven't mastered the basics of graphic design.
No more extra costs for source files or rights to your designs.
The revised graphics solution
The ideal all-in-one solution for producing quality graphics with ease
Your dedicated project managers and graphic designers
The best graphic designers and dedicated project managers to manage and carry out all your projects.
Dedicated graphic designers and backups trained in your brand. Always work with the same team, who know your brand and are available throughout our collaboration.
A platform and processes for greater efficiency
A platform for simply submitting your briefs and centralising all your projects in one place.
Internal processes designed to deliver fast, high quality work.
Regular in-house training to keep you up to date with current graphic design methods and trends.
Transparent, predictable prices.
Our unique pricing model and fixed packages give you greater visibility and control over your budget.
Our rates are fixed and all-inclusive. No more estimates, hidden costs or nasty surprises.
Our packages enable our customers to make savings of between 50 and 80% compared with traditional solutions (employees, freelancers, agencies).
9.7/10
Average customer satisfaction rate
1-3 days
Average delivery time in working days for our projects
50-80%
Average savings compared with traditional solutions
Feazer, the graphic design specialists
A whole range of graphic creations available
Digital Design
Meta ads, social media visuals, web banners, infographics, stories, Gifs ...
Print & Brand Design
Posters, flyers, packaging, product labels, kakemonos, t-shirts, leaflets, etc.
Presentation Design
Sales presentation, brochure, Powerpoint, CSR report, white paper, pitch deck, etc.
Illustration Design
Vector illustration, custom illustration, 3D illustration ...
Web Design
Web page UI, landing page UI ...
Motion Design
Presentation video, Ads video, customer testimonials, video editing ...
Feedback from our customers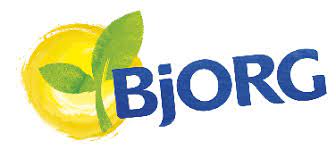 Creating Powerpoint presentations for marketing and sales forces
Nancy, Strategic and Merchandising Manager, talks about her collaboration with Feazer and the graphic challenges facing the Bjorg & Compagnie group.
Creation of Powerpoint and presentation documents for the marketing and sales teams.
Céline, Marketing Director, talks about her collaboration with Feazer and the graphic challenges for Mooncard.
Creation of catalogues, Powerpoint, POS and digital assets for the product marketing team
Arielle, International Product Manager, talks about her collaboration with Feazer and the graphic challenges for Isispharma
Ready? Get started tomorrow
Feazer helps all businesses preserve their most precious resource: their time. Join us and change the way you do graphic design.