The all-in-one design solution for marketing teams
Focus on your marketing strategy and accelerate your design projects now.
We help marketing teams become more productive by providing them with the best dedicated, creative and rigorous designers in their industry, a platform and dedicated project managers.
No contract | No commitment | 30 days money back guarantee
More than 150 ambitious brands trust us
An easier and more efficient way to make

good design
A unique, turnkey, subscription-based graphic design solution.
Created to help marketing and creative teams gain efficiency, comfort and professionalism to accelerate all their design projects.
Your dedicated creative project manager
You have a dedicated project manager as a single point of contact. Ideal to easily manage and control all your projects.
Your dedicated graphic designers
You always work with the same dedicated designers. Backups are also trained on your brand. So you always have the same team of designers who know your brand and are available all year round.
We select the top 1% of designers by industry and type of design to ensure high quality and consistency in all your projects.
The Feazer platform
You have access to our platform to manage all your projects in one place and work as a team simply and serenely.
The average NPS or our clients
The average delivery turnaround in working days for our projects
Average savings compared to traditional solutions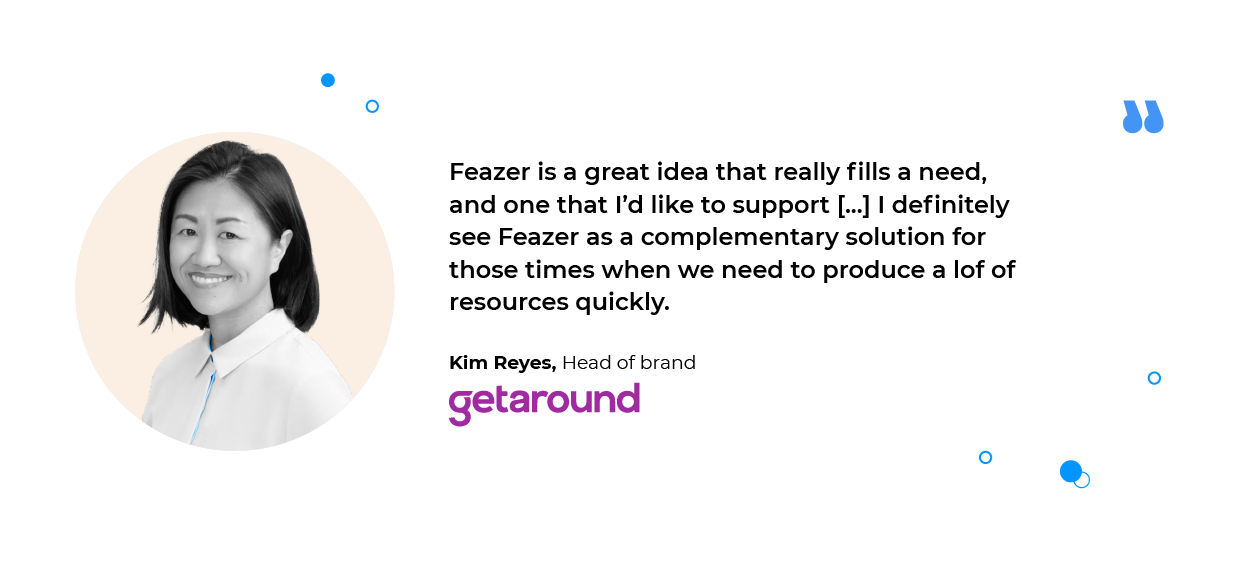 Some examples from our clients
Social networks, brochure, presentations, flyers … We always have a team dedicated and adapted to your needs
Let's discuss your needs together. We will present you our solution.