Making the world a better place through design
To create more equal and fair economic opportunities globally by finding and developing the world's best creative talent.
An innovative all-in-one design solution
We replace costly and slow traditional agencies with a turnkey and transparent subscription including a dedicated project manager, a team of dedicated graphic designers and a platform to order and manage all your orders.
This is the year of our creation
The number of projects completed
This is the number of client who trust us
Creating a better future for emerging market talent
At Feazer, we believe that there is a large pool of talents in emerging countries. Our mission is to create a better future by helping them in our own way.
Top 1% of graphic designers from emerging countries
We test and select only the best, most talented, consistent and motivated graphic designers from hundreds of applications from around the world.
Compensation that can change their lives
We offer them a compensation 2 to 5 times higher than what they can earn in their countries.
Born of a Vietnamese immigrant mother and a middle class French father, it was during my various trips, notably to Vietnam and emerging countries, that everything began. I was able to meet people of extraordinary kindness, hardworking, talented and ressourcefull. Among these people I met freelancers and graphic designers in coworking spaces. I was impressed by the quality of their work, similar to what I could witness in France. The idea of Feazer was born.
Graphic design has no "language" barrier. There are talents all over the world. Unfortunately we are not all lucky enough to be born in a developed country like France and therefore have the same professional opportunities available to us. Nowadays, remote work has become a way of life, and emphasized with Covid19 and the rise of SaaS software. It was time to break some a priori (especially about cultures and work qualities) and existing geographical barriers in order to give a chance to talents from emerging countries to live better by doing what they love and by helping them through technology.
I talked about this vision and what I wanted to do to Maxime, a long time friend living in Indonesia. Having a background in graphic design and also very highly concerned to social impacts, Maxime immediately aligned with my vision.
It was decided…we were going to fight together to try to improve things at our scale.
Eric Chaffanel – CEO & cofounder
Provide designers the tools to compete in the global marketplace
Our team is working on our platform and on tech topics to help graphic designers and companies save time in the production of their creations.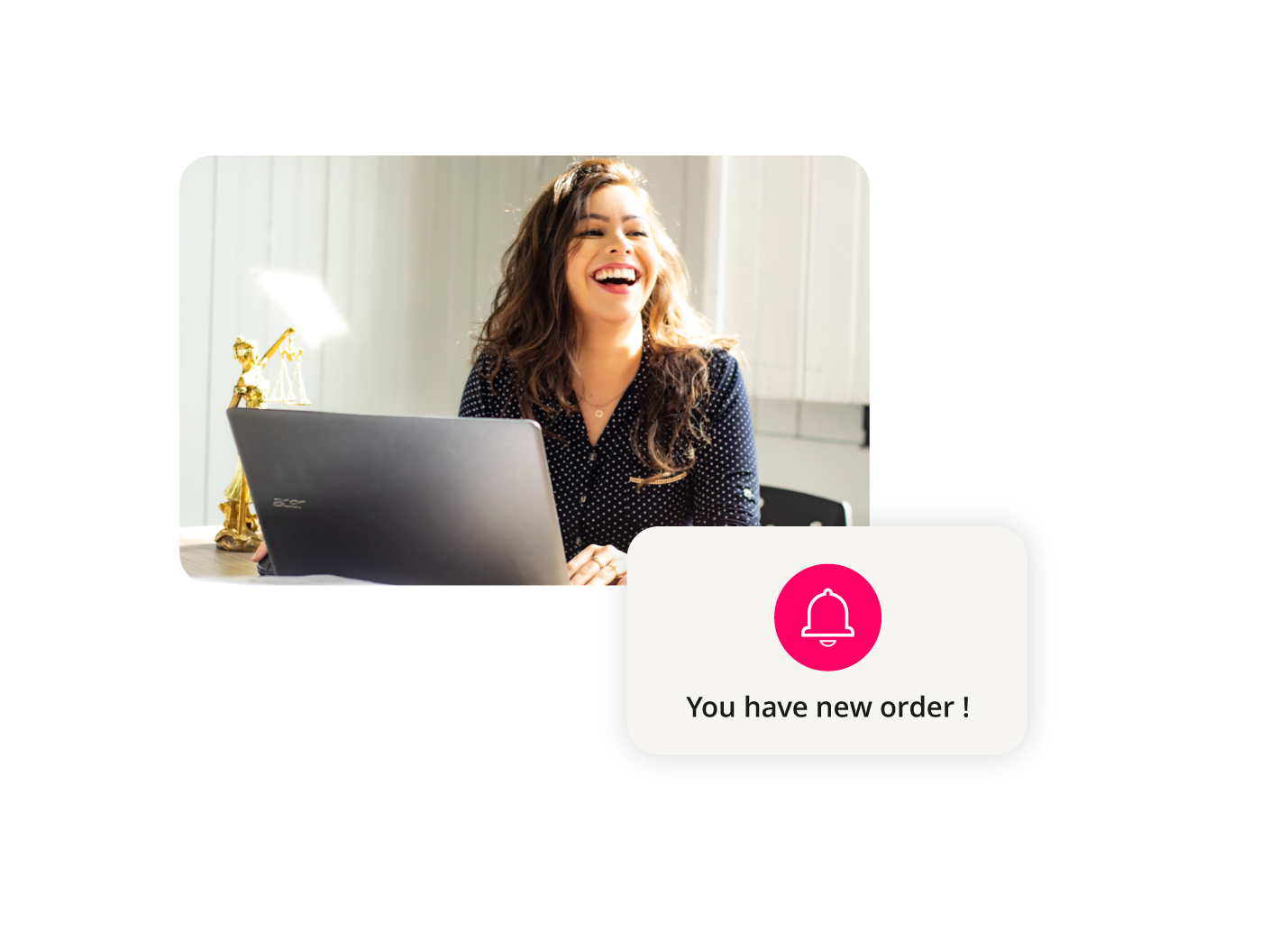 Let's discuss your needs together. We will present you our solution.