The requirements & use cases of our great customers
When should I use Feazer?
SCALING MY PRODUCTION
🚀
I need to significantly increase my production capacity
STRENGTHEN MY TEAM
💪
I have no graphic design resources or I need to complete my team
INCREASE IN VALUE
🏅
I want to delegate low-value tasks so that my team can focus on more strategic projects
OPTIMIZE MY COSTS
💸
I want to reduce my graphic design costs while keeping a production capacity
Some use cases from our customers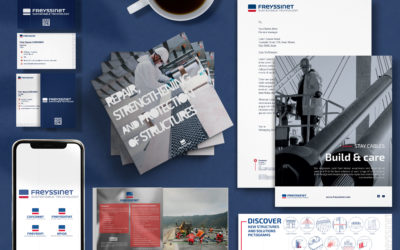 Created more than 70 years ago on the initiative of Eugène Freyssinet, the inventor of prestressing, Freyssinet brings together a range of expertise that is unparalleled in the field of specialized civil engineering.
read more
Book a demo
Let's discuss your needs together. We will present you our solution.